Charity Donations
Our Donations to Charity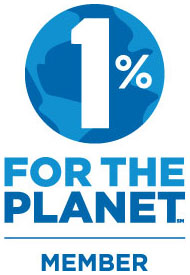 We are proud to donate a minimum of 1% of our entire turnover to environmental causes each year as part of 1% for the Planet Organisation. We do this from the company profits so it does not affect the prices we charge to customers. There are now more than 1200 businesses who between them have donated over $100 million to 3,300 non-profit organizations working on environmental causes.
At Innovation Visual we are very happy to be supporting the David Shepherd Wildlife Foundation (DSWF) with our donations since joining the 1% for the Planet movement. David Shepherd is an internationally famous artist who has spent the majority of his life campaigning for environmental causes. Joanna has admired his work, both as an environmental campaigner and an artist for many years.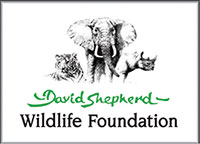 Joanna has been a long time supporter of DSWF and therefore they were a natural choice for our 1% for the Planet donations. The David Shepherd Wildlife Foundation is a small, effective charity funding key projects in Africa and Asia working to save critically endangered mammals in the wild. DSWF supports anti-poaching and conservation projects throughout Africa and Asia making a real difference to the survival of these critically endangered mammals from painted dogs to tigers and from snow leopards to rhinos.
If your business is a 1% for the Planet member or are considering becoming one the DSWF is a very worthy recipient of your donations.