Baby Development Week By Week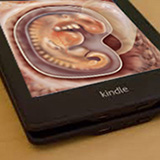 Coming soon!: You & Your Growing Baby: A Week by Week Pregnancy Guide, an illustrated and written account of the astonishing changes in the womb and in the lives of expecting parents.  Accompanied by beautifully crafted color illustrations, this book details the amazing facts of your baby's life from fertilization of the egg through each stage of development right up until birth, including the beginning of the heartbeat, the appearance of the buds that will grow into arms and legs, the development of facial features, the determination of your baby's sex and more.  You will also learn about maternal changes experienced during pregnancy, special considerations for expecting dads and partners and professional recommendations for optimal prenatal health and wellness.  Created by a certified nurse-midwife and a medical illustrator, this book combines art and science to enlighten expecting parents in a unique, transformational and engaging way as they embark on the journey of pregnancy and parenthood.
Chris Just, RN, MSN, CNM is a certified nurse-midwife in the USA with over 20 years of maternity care experience in both educational and clinical roles. She has created numerous perinatal programs for expecting families, educators and nurses including online and digital education.
Chris has also produced over 200 articles on evidence-based prenatal and postpartum content and has developed over 20 webinars with key local & national healthcare experts. She also serves as board member of Healthy Mothers and Healthy Babies Coalition of Massachusetts and co-chair of the Education Committee for the Association of Women's Health, Obstetric and Neonatal Nursing (AWHONN), MA Chapter.
About the Illustrator:
Joanna Culley, BA(Hons), MMAA, RMIP, MIMI is a UK based professional artist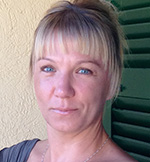 specialising in the drawing of human anatomy and illustrating content of the scientific world. Joanna works full time as a medical artist and running her UK based studio providing 3D and 2D visual communications plus animations within the science fields. Joanna's aim is to create beautiful yet very accurate medical illustrations that are used to help educate and engage the viewer to help their understanding of anatomy and the human body.
Joanna is a member of the Association of Medical Illustrators, Medical Artists' Association of Great Britain, The Institute of Medical Illustrators, Graphic Artists Guild, Guild of Natural Science Illustrators.
Your Growing Baby: A Week by Week Pregnancy Guide available for the iPad, Android and Kindle. This will be an exceptional book and guide for parents who want to understand pregnancy changes and their baby's development.
To note your interest in this book, please complete the form below so we can update you on its availability for purchase as soon as it is released.